Dr Janani Iyer
MBBS, MD, FRCOG(UK), ATSM- Fertility Medicine
Dr Janani Iyer
Obstetrics and Gynaecology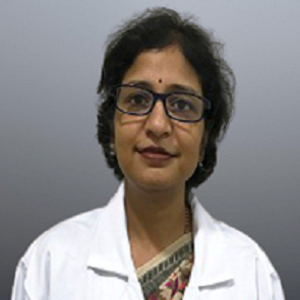 | | | | |
| --- | --- | --- | --- |
| Experience | | | Speciality |
| 25 Years Experience | | | Obstetrics and Gynaecology |
| Location | | | Timings |
| Chennai-Karapakkam | | | Mon - Sat : 09:00 AM to 12:00 PM |
92%Patient Satisfaction Score

Doctor Info
Subfertility, advanced fertility treatment, and reproductive endocrinology including menopause
Educational Qualifications
MBBS
MD
FRCOG(UK)
ATSM- Fertility Medicine
Treatment & Services Expertise
Fertility treatment: Ovulation induction, IUI, IVF ICSI
High-Risk Obstetrics
Gynec laparoscopic & Hysteroscopic Surgeries
Professional Memberships
Royal College of Obstetricians and Gynecologists; International Society of Mild approaches in assisted reproduction; British Fertility Society; Federation of obstetrics and Gynecological societies of India; Advanced training and research in Reproductive medicine from Newcastle upon Tyne Hospitals and Newcastle University, UK
Professional area of Interest
Fertility treatment: Ovulation induction, IUI, IVF ICSI
High-Risk Obstetrics
Gynec laparoscopic & Hysteroscopic Surgeries
Work Experience
25 Years of Experience in Obstetrics and Gynecology
Research & Publications
Prevalence of eating disorder in subfertile women– Assessment using the simple SCOFF screening tool for non-specialists.Human Fertility 2014 17(2). 145-149
Acute Fatty Liver in Twin Pregnancy.Hongkong journal of obstetrics and gynecology. Volume; 14(1) 2014.
Does Helica's treatment of early endometriosis confer short-term and long-term benefits in terms of pain and subfertility? Gynaecol surgery 2013. Volume 10, 213-217.
Laparoscopic guided vaginal excision of posterior-lateral vaginal fibroid.Journal of gynecologic surgery 2013. Volume 29, 143-144.
Frequently Asked Questions
Where does Dr Janani Iyer practice?
Dr Janani Iyer practices at Apollo Fertility Hospital, Chennai-Karapakkam
How can I take Dr Janani Iyer appointment?
You can take Dr Janani Iyer appointment by calling 1-860-500-4424 or by visiting website or walk-in to hospital.
Why do patients visit Dr Janani Iyer?
Patients visit Dr Janani Iyer for Obstetrics and Gynaecology & more...
Ovulation Calculator