Dr. J.A. Chitra
M.S. OBG, Diploma in Aesthetic gynecology, MBA (Hospital Management)
Dr. J.A. Chitra
Obstetrics and Gynaecology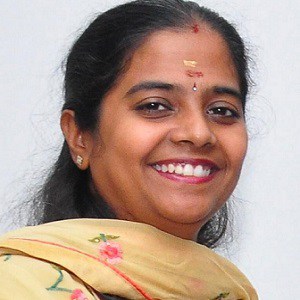 | | | | |
| --- | --- | --- | --- |
| Experience | | | Speciality |
| 11 Years Experience | | | Obstetrics and Gynaecology |
| Location | | | Timings |
| Chennai-Anna Nagar | | | Mon - Sat : 03:00 PM to 4:00 PM |
76%Patient Satisfaction Score

Doctor Info
Dedicated Surgeon with in-depth knowledge and experience in managing Obstetrician and Gynaecological surgical patients. Trained and worked in reputed institutions. Proactive and professionally committed to achieving the best possible outcome for each and every patient. Aspire to join a reputed Health Organization as an Obstetrician and Gynaecologist to share the knowledge and skill to practice as a medical professional for benefit of patients and society in general and to maximize my potential and personal growth.
Educational Qualifications
M.S – OBG SRI BALAJI MEDICAL COLLEGE 2012
Diploma in Aesthetic gynaecology International Society of Aesthetic Genital surgery and sexology and American society of cosmetic 2020
MBA (Hospital Management) 2022
Treatment & Services Expertise
Stress Urinary Incontinence(SUI)
Vaginal Rejuvenation (Vaginal Tightening)
Non Invasive Laser Therapy for Vaginal dryness, Vaginal health, Recurrent infection
Hymenectomy/Hymenoplasty
Gspot Augmentation
Post Menopause-GSM
Post Delivery Rehabilitation
Vaginismus Treatment
Laser Treatment of WRTS, Etc
Work Experience
Worked at Stanley Medical College, Chennai for 9 months, Worked for 3 years as an MS Resident(OG) at Sree Balaji Medical College and Worked for 3 months as a Junior Consultant in C.S.I. Kalyani General Hospital, R.K Salai, Chennai, Worked as a Consultant in Sir Ivan Stedeford Hospital, Ambattur, Chennai, in The Department Of Obstetrics and Gynecology from Jan 2013 to April 2014.Honorary Surgeon at Ayanavaram and Padi Corporation Hospitals in Chennai.Worked as a Consultant, in Obstetrics and Gynecology at Appasamy Hospitals, Arumbakkam, Chennai from April 2014 to September 2019. Working as a SENIOR CONSULTANT, Obstetrics & Gynecology in APOLLO HOSPITALS, VANAGARAM, Presently coordination of OBG department in Apollo Speciality Hospital,Vangaram,Chennai for Oct 2022 till date.
Frequently Asked Questions
Where does Dr. J.A. Chitra practice?
Dr. J.A. Chitra practices at Apollo Fertility Hospital, Chennai-Anna Nagar
How can I take Dr. J.A. Chitra appointment?
You can take Dr. J.A. Chitra appointment by calling 1-860-500-4424 or by visiting website or walk-in to hospital.
Why do patients visit Dr. J.A. Chitra?
Patients visit Dr. J.A. Chitra for Obstetrics and Gynaecology & more...
Ovulation Calculator