Dr. Preethi
MBBS, MD(OG), MRCOG, FRM
Dr. Preethi
Obs & Gyn Infertility Management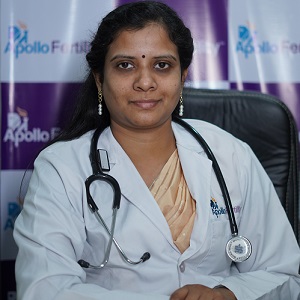 | | | | |
| --- | --- | --- | --- |
| Experience | | | Speciality |
| 13 Years Experience | | | Obs & Gyn Infertility Management |
| Location | | | Timings |
| Chennai-Anna Nagar | | | Mon - Sat : 9:00 AM to 12:00 PM |
94%Patient Satisfaction Score

Doctor Info
I Have Done My MBBS and MD (Og) From Prestigious Institutions. I Have Completed My Mrcog from Gold Standard Rcog, London. My Fertility Training Is from The Most Senior Professors in The Field of Art, Who Are Practicing Ivf, Since Its Introduction in India, nearly 25 Years Back. It Is a God Given Gift to Help People Conceiving When They Are Having Some Difficulties in It. I Would Like to Utilise This Opportunity to Emotionally Connect with My Patient, Help Them in All Possible Ways, Using My Knowledge and Finally Sending Them Home With A Baby.
Educational Qualifications
MBBS – SALEM MEDICAL COLLEGE, TAMILNADU DR. MGR MEDICAL UNIVERSITY, 2009
MD(OG) – RAJAH MUTHAIAH MEDICAL COLLEGE, CHIDAMBARAM,ANNAMALAI UNIVERSITY, 2013
MRCOG – ROYAL COLLEGE OF OBESTRICIANS AND GYNECOLOGISTS, LONDON, UNITED KINGDOM, 2018
FRM – MADRAS MEDICAL MISSION, TAMILNADU DR.MGR MEDICAL UNIVERSITY, 2020
Treatment & Services Expertise:
Fertility Procedures Including Oi, Iui, Opu And Donor
Fertility Enhancement Surgeries.
Fertility Enhancement Services.
Professional Memberships
Member Of Ogssi.
Member Of Atn Rcog
Awards
Honor In Biochemistry, 2004.
Distinction In Opthalmology, 2008.
OGSSI Mid-Year Conference – 2nd Prize in Paper Presentation, 2019.
Ruby Jubilee Celebration – 1st Prize in Paper Presentation, 2020.
Professional area of Interest
Work Experience
Mahatma Gandhi Medical College, Assistant Professor (2013-2015).
Sir Ivan Stedeford Hospital, Senior Resident (2015-2017).
Abirami Nulife Hospital, Reproductive Consultant (2021 To Present Date).
Training and Conferences
OGSSI: Management of Gdm in Tertiary Care Centre, 2019.
IFS Annual Conference: Pcos and Its Management, 2019.
Ruby Jubilee Celebration: Art and Its Impact in The Management of Gdm, 2020.
Isar Annual Conference: Prediction of Vanishing Twins with Beta Hcg Doubling, 2020.
Virtual Conference: Pg Talent Hunt: Does Obesity and Art Affect Gdm Management, 2020.
Virtual Conference: Ifs Annual Conference: Endometrial Thickness and Its Impact on Efw in New Borns, 2020.
Research & Publications
Management Of Gdm Pregnancies in Art Conception, Published in International Journal of Reproduction, Contraception, Obstetrics and Gynecology.
Subserosal Fibroid Causing Massive Ascites in Subfertility Patient- Case Report
Frequently Asked Questions
Where does Dr. Preethi practice?
Dr. Preethi practices at Apollo Fertility Hospital, Chennai-Anna Nagar
How can I take Dr. Preethi appointment?
You can take Dr. Preethi appointment by calling 1-860-500-4424 or by visiting website or walk-in to hospital.
Why do patients visit Dr. Preethi?
Patients visit Dr. Preethi for Obs & Gyn Infertility Management & more...
Ovulation Calculator