What is a Male Fertility Test?
Family planning is undoubtedly an exhaustive process. When a couple tries to plan for a child, there are possibilities of facing certain challenges. If they have been trying for a significant amount of time without much success, getting themselves examined is a good idea. If the couple is looking for in-depth information on male fertility, read the blog to have a good understanding of what a male fertility test might involve.
Risk Factors Associated with the Test
Most male fertility evaluations are safe and non-invasive unless further prescribed for additional tests by the doctor. Invasive procedures involving surgeries can cause certain side effects for which doctors prescribe medication.
Apart from this, certain emotional factors can affect men for subsequent treatments that can be exhaustive.
Preparing for a Fertility Test
If a couple has already consulted with their fertility doctor, they will be prescribed certain common tests that would require them to be both physically and mentally prepared. Most fertility doctors prescribe a semen analysis or seminogram. They will generally be asked to:
Not ejaculate at least 2-4 days before your scheduled test
Avoid alcohol, caffeine or any drugs that could affect your test results
Avoid herbal medications
And follow any other recommendations made by your consulting fertility doctor
They can find a fertility centre in Varthur closest to your location for a comfortable consultation and testing experience.
What to Expect from your First Fertility Evaluation?
Most fertility clinics first recommend a consultation with a fertility doctor who would conduct a physical examination for a fertility evaluation. The doctor might ask them general questions to create a medical profile based on their medical history, lifestyle and sex life. Based on the physical examination, the doctor then recommends certain tests to determine any possible contributing factor to infertility.
Semen analysis: A semen analysis is one of the most commonly prescribed non-invasive tests. The male will be asked to provide a semen sample in a sterile container via masturbation or collection in a condom.
Ultrasound: Scrotal and transrectal ultrasounds are the two kinds of tests. The scrotal ultrasound checks for infections, tumours, presence of fluids in the testicles, cysts or testicular torsion. The transrectal ultrasound is a more invasive procedure that inserts a lubricated wand into the rectum for imaging of the prostate.
Urinalysis: This test can be recommended if a sperm analysis passes all the standard parameters and reveals no infertility conditions. Urinalysis requires a male to provide a urine sample in a sterile cup at the testing facility.
Hormone Tests: The hormones in the body control the functioning of the organs. Hormone tests are conducted through the collection of a blood sample to check the functioning of the testicles and the required hormones in the bloodstream.
While these were some of the commonly prescribed tests discussed, there could be additional tests or follow-up visits depending on your test results. The doctor could then prescribe genetic testing, testicular biopsy or radiological imaging for further detailed analysis.
Possible Results of the Test
Awaiting test results can be the next stressful part of undergoing a fertility test procedure. It is to be remembered that any abnormalities can often be fixed with prescribed medication. Abnormalities can vastly vary; one partner's condition alone may not be the contributing factor.
Do I Need to see a Doctor for Infertility Issues?
Infertility can affect any one partner or both. Since there are so many factors that lead to conception problems, the possibility of infertility cannot entirely be ruled out. However, seeing a doctor and seeking consultation need not necessarily cause alarm. One can find the right kind of male fertility doctor for apt consultation.
Conclusion
Finding a fertility doctor near one's area can be a stressful experience for some, especially if they have been facing issues conceiving naturally and are faced with the situation of getting themselves tested. The best perspective is to have an open mind and realize that this is a step toward resolving any issues they might be facing. If a couple is looking for the best male fertility doctor in Varthur, request an appointment at Apollo Fertility, Varthur, Bangalore. One can call on 1860 500 4424 to book an appointment.
1. What kind of information does one need to provide to the fertility doctor?
The first round of a general examination with a fertility doctor would typically involve questions about the medical history, lifestyle and sex life. These could include things like: • A list of the medications • History of sexually transmitted diseases, if any. • Past surgeries • Consumptions of tobacco or alcohol • Current Lifestyle • If facing issues like erectile dysfunction, delayed ejaculation or retrograde ejaculation, etc.
2. Which is the best fertility test?
No single fertility test can be termed the best one. While certain tests are prescribed to most men, fertility doctors conduct a physical examination first followed by certain questions to determine the best course of action. This also helps doctors diagnose infertility issues if any and address them with suitable solutions.
3. Can the test be done with a home fertility kit?
A home fertility test kit can have certain advantages and disadvantages. While it may be a good choice, to begin with, a follow-up consultation with a fertility doctor might help address queries and issues that a home kit may not solve.
4. If the sperm analysis results were not normal, is it possible to become a father?
Several Indian couples have to undergo fertility tests to address fertility issues. Having abnormal results alone should not be cause for alarm. Doctors with the help of modern medicine can prescribe drugs that improve specific conditions and then proceed to more invasive procedures or medically assisted fertilization techniques if required and after the couple's consent.
5. Could fertility tests damage the reproductive organs?
Invasive testing procedures need to be carried out with extra caution to avoid the risk of infection. Good medical infrastructure and reliable doctors minimize such possibilities.
Our Doctors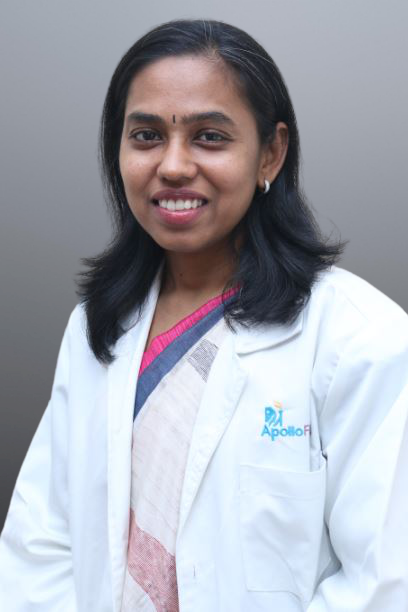 DR. SANGEETHA.S.ANAND
MBBS, MD(OBG), FRM, ...
| | | |
| --- | --- | --- |
| Experience | : | 12 Years Yeras Experience |
| Speciality | : | Infertility Speciali... |
| Timings | : | Mon to Sat - 09:00 A... |
Ovulation Calculator